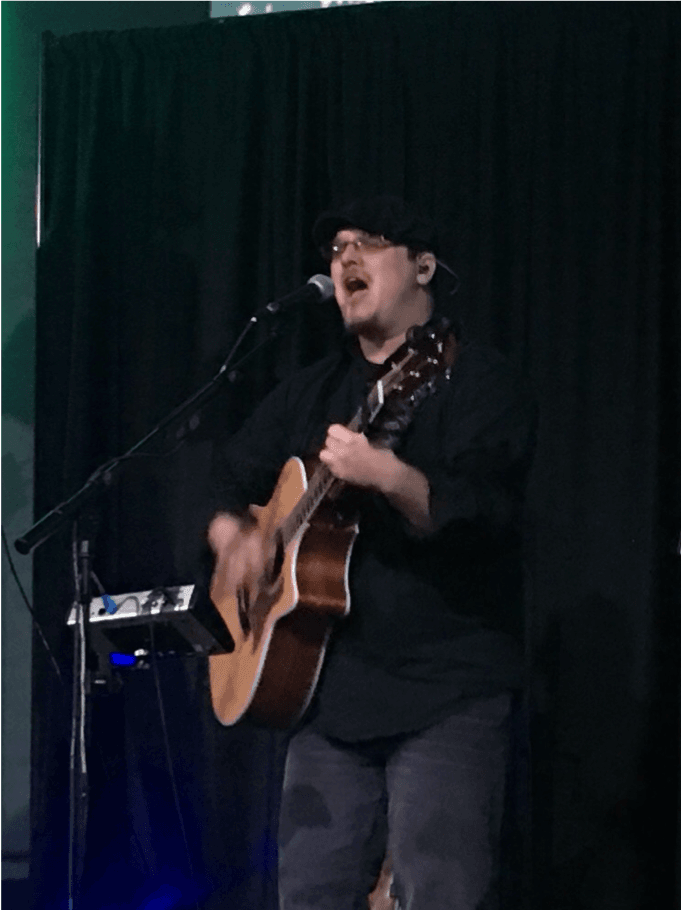 Robbie Britton is the Worship Pastor here at Journey. With over 20 years of experience leading worship, Robbie leads our church family with a passion for music, excellence, and most of all Jesus.
My journey with Jesus is not one that most Pastors have. I never felt a "Calling" to be a Worship Pastor. My story is filled with what I call "little yesses." Throughout my adult life, I have tried to answer whatever mission or need that God places in front of me. My Worship Leader story started in 1998 when I was stationed at Spangdahlem Air Base in Germany. I was encouraged to sing and lead songs by 2 great mentors and men of God. ("Papa" Jim Jobe and Ivan Godwin) Both of those men encouraged and strengthened me as a leader. After leaving the military I moved back to Michigan City, Indiana. Our family began attending a church where I would eventually become certified as a minister of the Gospel. Our family served in that church for about 10 years in many capacities, including 8 years as the Youth Pastor. From there our family started attending Granger Community Church in the LaPorte Civic Auditorium. We grew very close with some of the other members of that church family who, eventually, became the founding members of Journey Church! When I agreed to serve as a volunteer Pastor at Journey I had no idea the amazing story that God would write through our church. I am truly amazed at the way God has brought glory to His name through Journey.
I live by what I consider to be the Worship Leader Motto. Psalm 33:3 "Sing to Him a new song; play skillfully, and shout for joy." (NIV) I believe that God is honored and pleased with excellence in our worship and praise. While we are not perfect, I believe that we should give our very best to God in all that we do. That is how I try to lead our Church Family in song and preaching. It is my desire that people are able to relax and focus on hearing and receiving the Word by engaging with them in heartfelt worship of our Savior. Family, Music and Jesus are my passions! I hope to have the opportunity to join with you in worshipping Jesus!
- Robbie